Home » Society
Controversy on Vishwaroopam movie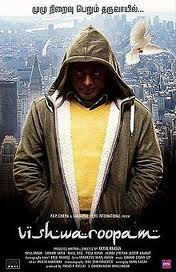 The whole controversy on the movie Vishwaroopam by Kamal Hasaan was un-necessary. I am happy to hear that the Madras High Court has lifted the ban on the movie today.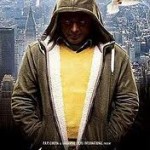 Kamal Hasaan is a well respected actor and director in Indian film industry. The just released movie "Vishwaroopam" deals with Islamic terrorism. There have been several movies made in India on the similar theme, so what was the fuss about this? However, it seems without even watching the movie, Tamil Nadu's Chief Minister Mrs J Jaylalitha decided to ban this. What was her concern: law and order situation or just pandering to some fringe voices? I will leave it to the readers to decide. Kamal Hassan called the ban "Cultural Terrorism" and I appreciate him taking a tough stand on this. He approached the court and finally court lifted the ban.
This is to be noted that the Film Censor Board had cleared this movie. That point should have factored heavily before Mrs Jaylalitha decided to go her way. But apparently, our politicians are obtuse in this manner.  As the ban was placed, it was good to see Leela Samson, head of the the Central Board for Film Certification coming to the defense of Hasaan. She rightly said: "It is absolutely unacceptable. We have certified hundreds and thousands of films…only with Vishwaroopam, you find it has not been done with due diligence? This is an infringement on freedom of expression."
There was a major criticism on the ban via social media. Indians came out heavily at FB and Twitter to express their disgust on the ban by Tamil Nadu government. This is a good sign! As has been said: "Freedom is never free and liberty is never guaranteed." Kudos to the judiciary for upholding the truth and Indian public that jeered the ban. I hope Mrs Jaylalitha will do some introspection too.