Home » Economy, International, Miscellaneous, Policy Matter, Society
Come, Let's recycle!
Recycling reduces pollution, saves energy and resources. It is an important tool in the waste management. In USA, as much as 34 % municipal solid waste (MSD) is recycled. In India, recycling happens, but in an unstructured manner, viz. rag pickers, etc play important role in that. Here is my article on "Recycling and solid waste management" published today (Nov. 17,2014) in a Delhi-based daily The Political & Business Daily.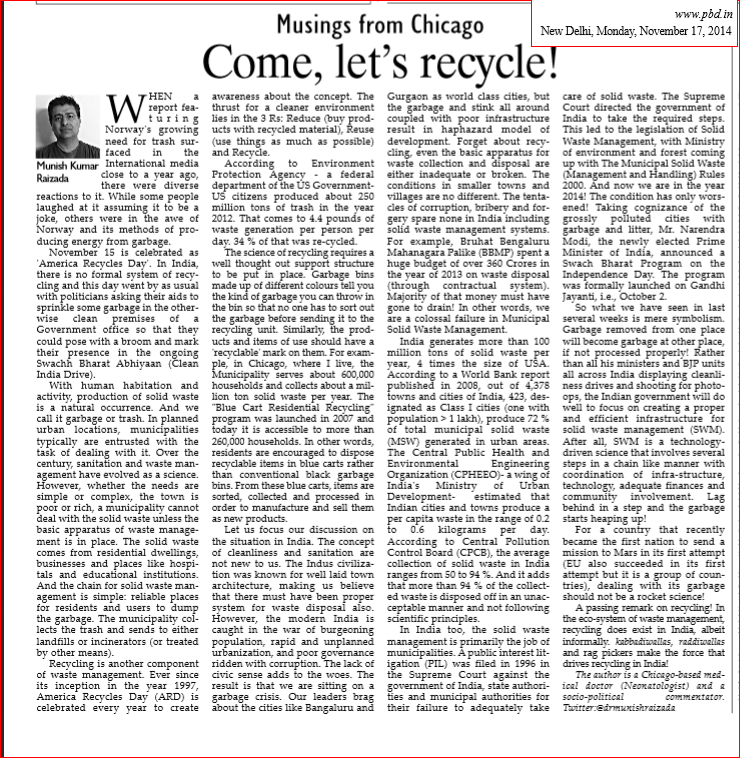 Tags: garbage, recycling, solid waste management, trash